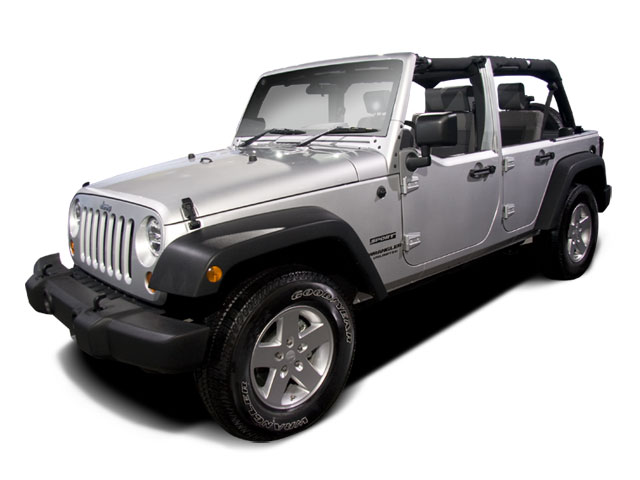 Garden City Jeep Chrysler Dodge Ram has the largest Used Jeep Wrangler inventory than any NY area dealership. Enjoy courteous service with low pricing offers during our used Jeep Wrangler Sale where Long Island residents can engage in great deals.
Explore the abundance of used Jeep Wrangler model/years, various trim levels, 2 door or 4 door, soft or hardtop. Included in this unsurpassed used Jeep Wrangler sale displays the Jeep special edition of the used Jeep Wrangler Black Op! This perfect duo, of The Chrysler Group LLC Jeep design team alongside Activision Video Game Company, both worked on the Solid Black inside/out 4x4 that was used 70 years ago to transport soldiers. Nevertheless, what is better than Call of Duty top Video Game matching wits with designers of the top ranked Jeep Wrangler, and creating the Jeep Wrangler Black Op special Edition?

There is an extremely huge fan base for the Jeep Wrangler and there has been for several years! After all this entire fleet of Wrangler remains a true icon 70-years later, topping all other off-road SUV vehicles in this classification. The off-road sensation of Jeep Wrangler can become yours when contacting our 5-star Long Island used Jeep Wrangler dealer, as it remains the top seller for off-road vehicles. The line of our used Jeep Wrangler trim levels and various model/years are kept up to date with technology that was available when your Jeep Wrangler was unleashed. Good things happened for 2010 Jeep Wrangler, such as has the satin-silver 18-inch wheels for the Jeep Wrangler Sahara trim and satin carbon 17-inch wheels on the Jeep Wrangler Rubicon.
The Jeep Wrangler is celebrating 70 years of dedicated attention to building a drivers ticket to safer travels of fun & freedom whenever you either drive or go along for the ride, memorable travels are in store when driving in a Jeep Wrangler from Garden City Jeep Chrysler Dodge Ram NY dealership.