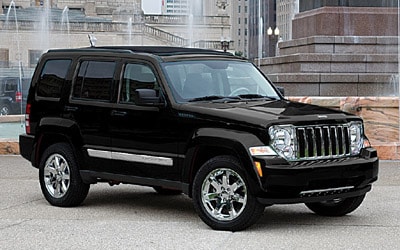 Check out Garden City Jeep Chrysler Dodge Ram if out car shopping for used cars with low prices, the NY Dealership Highlight up to $12,000 savings on 2011 Model/Years leftover, and this sale involves various Jeep Chrysler Dodge and Ram model/years.
Explore satisfying deals from the massive inventory of both new and used vehicles now available at lower than any competitor price in NY for the #1 Hempstead NY dealership every day. Right now the drivers in or around their Nassau County areas in search for a secure 5-star reputable Chrysler Group vehicles dealership must stop onsite at the Hempstead NY location. Often times, Garden City Jeep Chrysler Dodge Ram often do have customers saying they would rather go with newer models, such as the 2011 models. The #1 Hempstead NY used car selections are what customers prefer, along with low prices, low-mileage, great customer service, and easy credit approval. The factor most important to the NY Chrysler dealership customers is that they feel better in choosing the 2011 model/year, and with that, they receive upmost respect from the NY Garden City Jeep Chrysler Dodge Ram dealership. Garden City Jeep Chrysler Dodge Ram remains the favored NY dealership for buying new and used Dodge vehicles, along with Jeep, Chrysler, and the bountiful Dodge Ram.
There are extensive line-ups of 2011 radiant colored intelligent inside of 2011 Jeep Wrangler, 2011 Jeep Liberty, 2011 Jeep Grand Cherokee, 2011 Jeep Compass, 2011 Jeep Patriot, 2011 Jeep Wrangler Call of Duty Edition, and more 2011 Jeep Special Editions. Garden City Jeep Chrysler Dodge Ram climbed to the top as a #1 Nassau County NY dealership from providing their team with ongoing education that they display to dedicated & satisfied customers in whom they deal with daily.