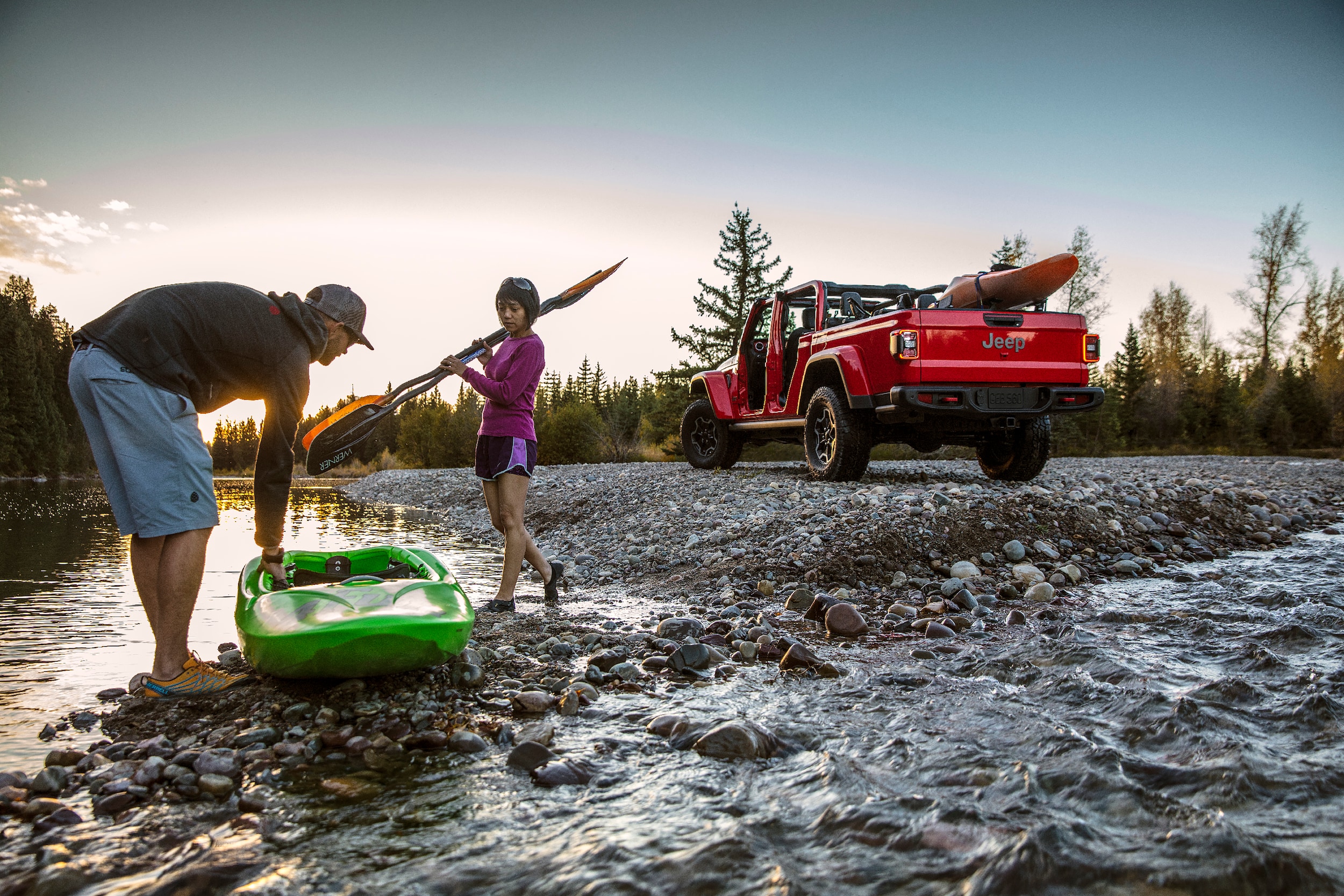 ?
The Jeep lineup is expanding beyond just SUVs as the 2020 Jeep Gladiator reintroduces the popular brand back into the truck class. The new Jeep Gladiator continues the brand's tradition of providing models completely prepared for all terrains and journeys that you want to set out on, and it does so with the functionality and capability of a truck. There are many reasons we think drivers will love the 2020 Jeep Gladiator, which is why we highlight the new Jeep truck below!
What Sets the New Jeep Truck Apart from Others?
The Jeep Gladiator has a classic Jeep look that promises off-road performance that few can match, and that design is about more than just style. The Gladiator has design aspects like a high engine air intake and sturdy axels that make it a truck ready to ford bodies of water and traverse uneven terrain in confidence, and drivers will have a powerful V6 engine and either a manual or automatic transmission. Plus, the bed is a wonderful storage spot for everything from bikes and kayaks to furniture and other materials.
Along with performance and a nature promising ease on any trip, the 2020 Jeep Gladiator offers all sorts of safety features and comfort for five passengers. There's heating for the steering wheel and front seats, dual-zone climate control, compatibility with Apple and Android devices, and driver-assist tech, like blind spot monitoring and trailer sway control if you're using the Jeep Gladiator's 7,650-pound towing capacity! Those are just some of the many features you can enjoy in the 2020 Jeep Gladiator, but you can learn more on the new truck at our dealership.
If that combination of power, comfort, and convenience sounds like the vehicle package you're looking for, you can find new Jeep Gladiator offers at our Long Island dealership. Come on by to experience the 2020 Jeep truck in person and call ahead if you want to test drive the new Gladiator!