We at Garden City Chrysler Dodge Jeep Ram are very excited to work with you to find the perfect version of the new Ram 1500 to fit into your lifestyle. We know that you have a lot of options when it comes to 2020 trucks, and the Ram 1500 is both the starting line and the finish line. With an absolute beast like this, you can take advantage of every little feature. We know you won't have eyes for any other truck once you take a test drive in this beauty.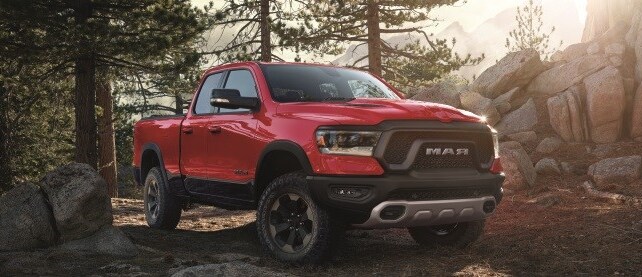 Innovative Technology
The 2020 Ram 1500 incorporates a great deal of innovative technology for you to take advantage of. We know that you will love the undeniable access to the world around you when you utilize Apple CarPlay and Android Auto on every drive. These apps can easily provide you with access to family and friends, and also show off b allowing your favorite road trip music and podcasts. In addition to this impressive technology, you can also access trailering technology, and technology that works to keep every drive the safest it can be.
Awesome Ability
The 2020 Ram 1500 doesn't stop there, this beauty shows off with up to 12,750 pounds of towing capacity, ensuring that you can tow your fishing boat to the lake with ease. We also love that this beauty gives you undeniable access to adventure. With that in mind, you can truly enjoy every second you spend in your 2020 Ram 1500, whether it be work or play.
We at Garden City Chrysler Dodge Jeep Ram are very excited to offer you an impressive selection of vehicles. We love the 2020 Ram 1500 and know that you will too once you have the opportunity to take it on a test drive. Working with us is a no brainer, and we can't wait for you to see that.