Jeep Wrangler Lease Information for Nassau County, Long Island NY  Customers.


Are you thinking about leasing a Jeep Wrangler in the Nassau, Long Island, NY area? This article contains information and resources to help you in your purchase.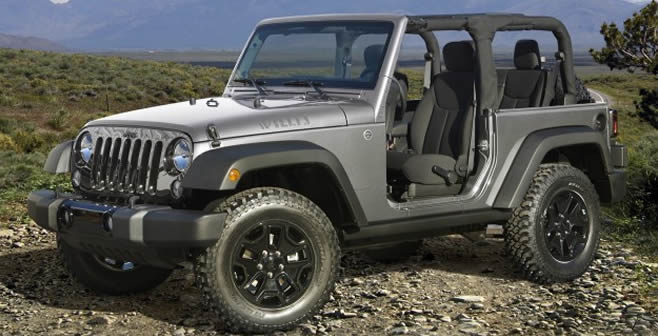 The Jeep Wrangler Model Year for you to lease
Mostly leases are for the latest 2 vehicle models. Be sure to ask if its a 2015 or 2016 when leasing a Jeep Wrangler.
Engine & Mechanical Information
  Check out the great engine and mechanical features on the Jeep Wrangler. The Jeep Wrangler has 3.6-Liter V6 24-Valve VVT Engine with a 6-Speed Manual Transmission. Your safety is definitely being taken care of because of the 4-Wheel Disc breaks.
Mileage Consideration!
Make sure you have a great understanding of how mileage you will need for your car use. As mileage can be an important factor for your commute to work or even for recreational reasons. The 2015 Jeep Wranglers EPA est. MPG+: 17 city/21 hwy   
Special Features
The Wrangler is spacious with a seating capacity of four people, 41 inches of leg room in the front & a cargo capacity behind the first-row seat of 56.5 ft3.   

Thank you for reading this Nassau County Jeep Wrangler Buyers Guide.