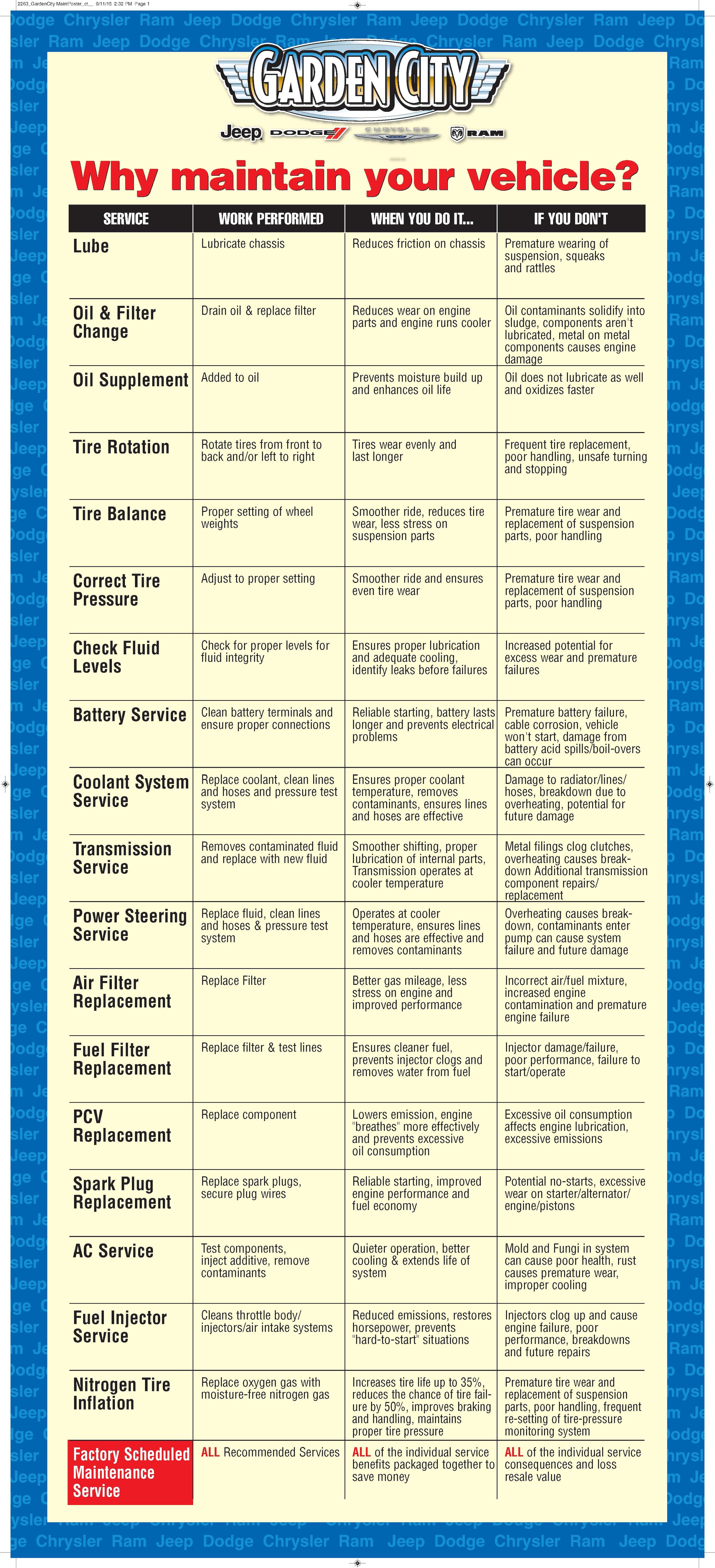 When and Why Should You Maintain Your Vehicle?
When it comes to your vehicle, routine maintenance is the easiest and most affordable way to keep it performing at a high level for longer. There are many different steps you can take you keep your vehicle well-maintained, and they're mostly dependent on the number of miles you drive and what kind of driving you do around Hempstead and Long Island. To help you understand when and why you should get your vehicle maintained, we're going to go over a few of the most popular service needs and highlight why you should have them performed.
When Should I Have Popular Services Performed on My Vehicle?
Lube: It's important to lubricate different areas of your vehicle at least once a year to keep your suspension performing correctly and protect against rust. If you don't lubricate these areas, you can see premature wearing of your suspension system which leads to squeaks and rattles.
Oil Change: We suggest getting your oil changed any time after 5,000 miles traveled. If you don't change your oil, the different pollutants collected in the oil and filter can begin to damage your engine and its many components.
Tire Rotation: A tire rotation is necessary whenever you notice that your front  tires are more worn down than your rear tires. If you don't rotate your tires, you'll have to replace them more frequently and it can lead to poor handling, traction and efficiency.
Engine Air Filter Replacement: Your engine air filter keeps dirt and debris from getting in and damaging your engine components. If you don't change it on time, your engine can get dirty and not receive the proper air intake, causing it to fail early.
Replace and Refill Vehicle Fluids: Your vehicle has many different fluids that keep it performing at the highest level. It's important that you always keep these fluids topped off  to prevent improper performance. Fluids you should keep clean and filled include: transmission fluid, coolant, power steering, windshield washer, and more.
Learn More About When and Why You Should Service Your Vehicle at Garden City Jeep Chrysler Dodge Today
If you want to learn more about when and why you should get your vehicle serviced, we encourage you to contact us online or join us in our service center in Long Island today.